The Rewards Marketplace gallery uses existing styles in the app, with small adjustments to accommodate for content.
I wanted to make purchasing discounts easy and display only the most essential information to users: how much they're spending & how much they'll have left.
Small Details
I think that a great UI includes small details that help the user. I wanted the user to get some subtle feedback mentioning that their discount was "copied" and could be used.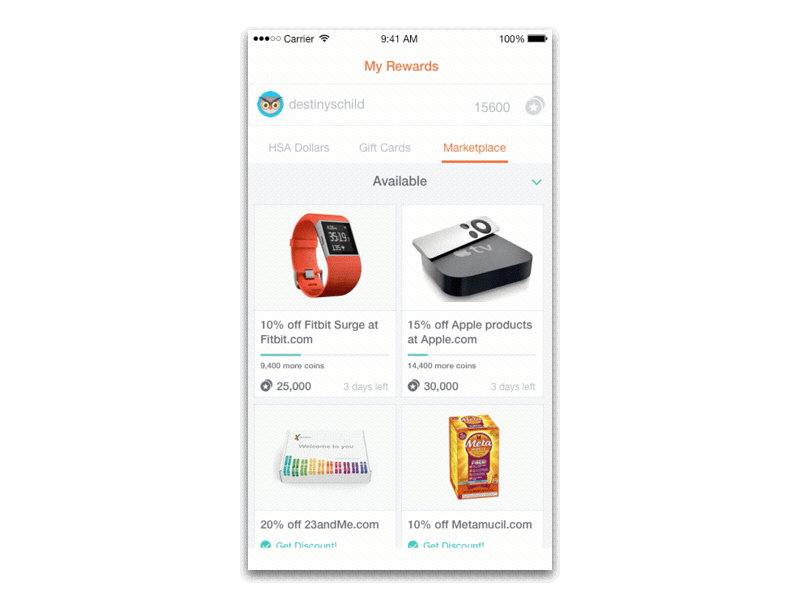 Sorting & Filtering
Initial concept I designed to handle a filtering and coin price feature. I went with another design solution because it was much more scalable.