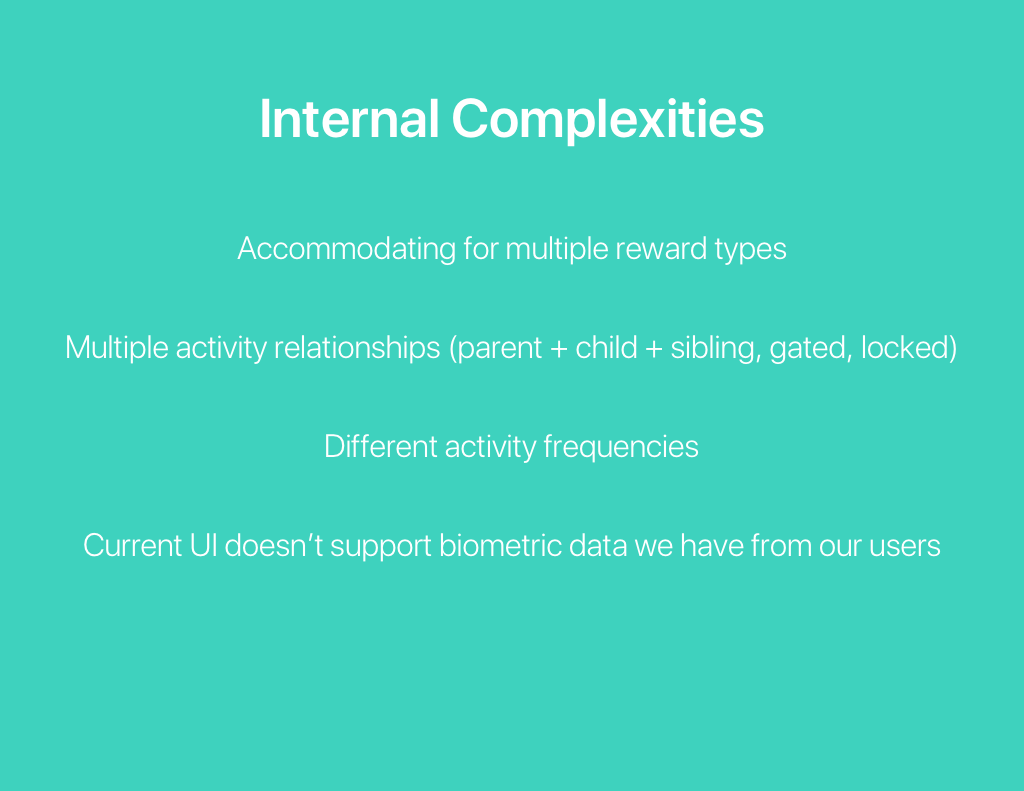 New Look & Feel
Based on the feedback I collected from existing users, I wanted to create a more robust experience that paid attention to our end users requests. I created a dashboard feel for their employer rewards program, where all the activities to complete are displayed in a gallery view.
I also wanted to create an additional experience where users can view balances and history, without being disconnected from the experience.
Multipurpose Design
The greatest challenge with employer rewards is the complex amount of configurability that the UI needs to address. I wanted to create a templated design that accommodated for the various ways activities can be configured.